All You Need to Know About Ryanair's New Bag Policy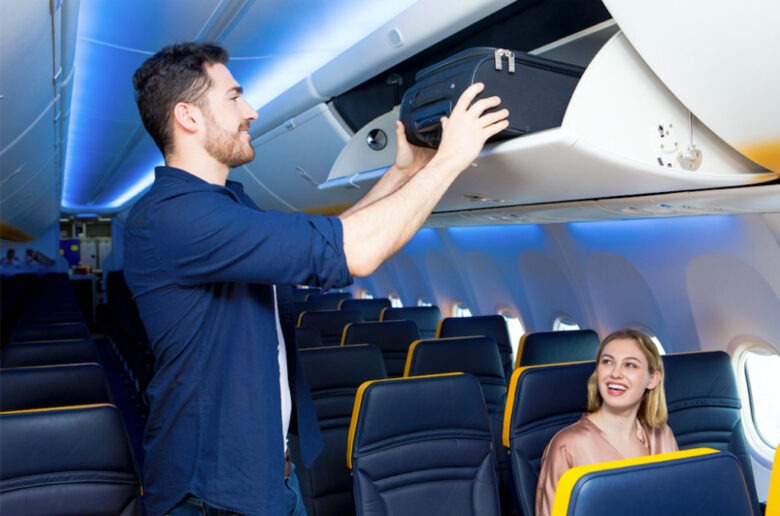 Ryanair's new bag policy will take effect as of tomorrow, Thursday 1st November 2018.
The objective of the new bag policy is to cut check bag fees by introducing a lower cost €/£8 x 10kg check bag service (currently €/£25 x 20kg) and reduce the volume of free second gate bags which has been causing flight delays.
The important points to remember are:
– Priority Boarding customers (currently 30%) can continue to bring 2 free carry-on bags (1 x 10kg wheelie bag and 1 small bag).
– Non-priority customers can only bring 1 free (small) carry-on bag from 1 Nov.
– If non-priority customers want to bring a 2nd bigger (wheelie) bag they can buy a lower cost 10kg check bag for €/£8 at time of booking (currently a 20kg bag costs €/£25). This 10kg wheelie bag must be checked in at the airport bag drop desk.
– All customers with checked bags can now switch from the €/£25 x 20kg bag to the cheaper €/£8 x 10kg checked bag.
– The new policy will go live at boarding gates on/after 1st November 2018 and for all bookings made on/after 1st September 2018.
60% of Ryanair customers will be unaffected by this bag policy change, since 30% of customers already buy Priority Boarding and 30% already travel with only 1 free (small) carry-on bag. Ryanair expects that of the remaining 40% of (non-priority) customers affected by this new policy, most will either switch to priority boarding or will switch to traveling with 1 free (small) carry-on bag only, and others will buy the lower cost 10kg check bag.
Please also note that this new policy only applies to City of Derry Airport passengers travelling on the Edinburgh and Liverpool flights operated by Ryanair.
Visit the Ryanair website for further information and answers to all FAQ's on this subject.