City of Derry Airport offers excellent opportunities to advertise directly to the thousands of passengers and members of the public that visit the Airport every year.  In 2018, over 185,000 travelled through City of Derry Airport.
With an environment that consists largely of business and leisure travellers, advertising at City of Derry Airport allows you to communicate with successful, affluent young consumers and high-income groups through advertising and strategic initiatives.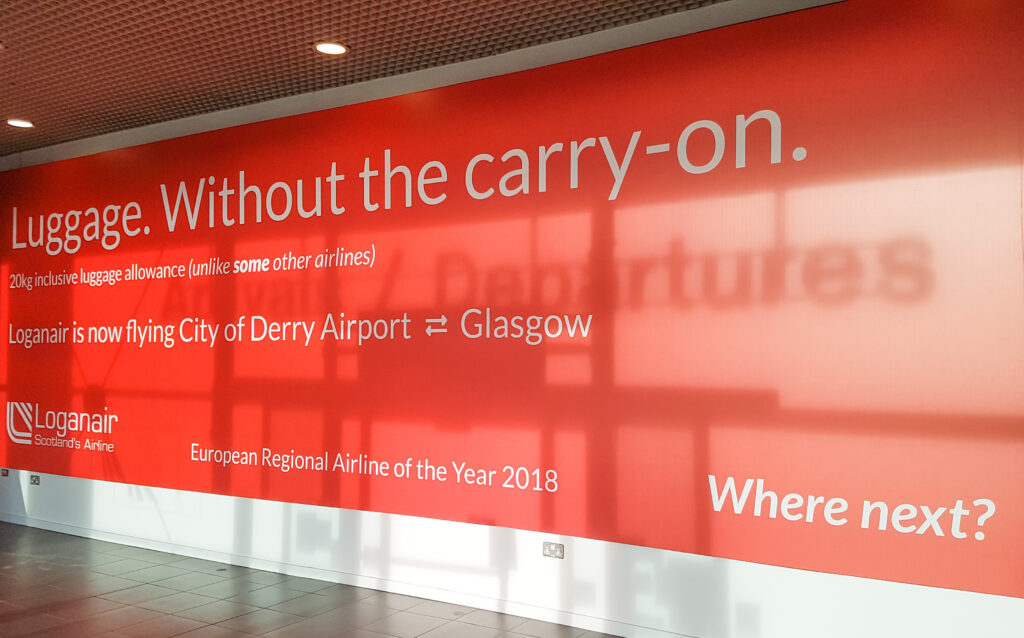 If you would like to know more about our portfolio of advertising services and products within the terminal or its surrounding sites, please email marketing@cityofderryairport.com.
Eye Airports,
The UK Airport Advertising Experts,
Address: The AdHouse, East Parade, Harrogate, HG1 5LT
Website: http://eyeairports.com/
Email: hello@eyeairports.com
Tel: 01423 706670