City Cabs dedicated taxi rank is located immediately in front of the airport terminal with taxis available for private hire. City Cabs have an experienced team of uniformed drivers, each fully insured and PSV'd. City Cabs guarantee a fast and professional service at all times and are the Official Taxi Service for City of Derry Airport. Wheelchair accessible cars are available on request. Click here to view City Cabs website.
Typically, a fare from the airport to Derry City Centre is £11.00 and takes approximately 20mins (prices can vary, depending on exact destination, so passengers are advised to check fare with driver).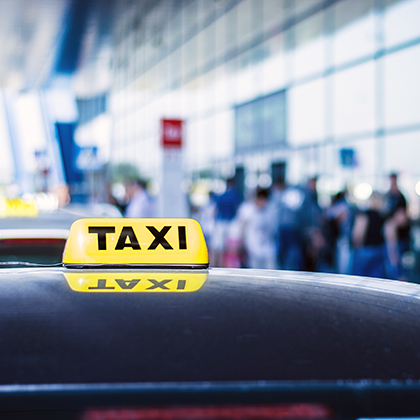 City Cabs is Derry's largest and best taxi company, with a dedicated team of operators and drivers on-call 24 hours a day, seven days a week.
Official Taxis for City of Derry Airport
All Drivers Uniformed
Female Drivers Available upon Request
City and Regional Tours Available
Executive Cars and Wheelchair Accessible Vehicles
Corporate Accounts
All local taxi companies in the City and the surrounding towns and villages will carry passengers to the airport.