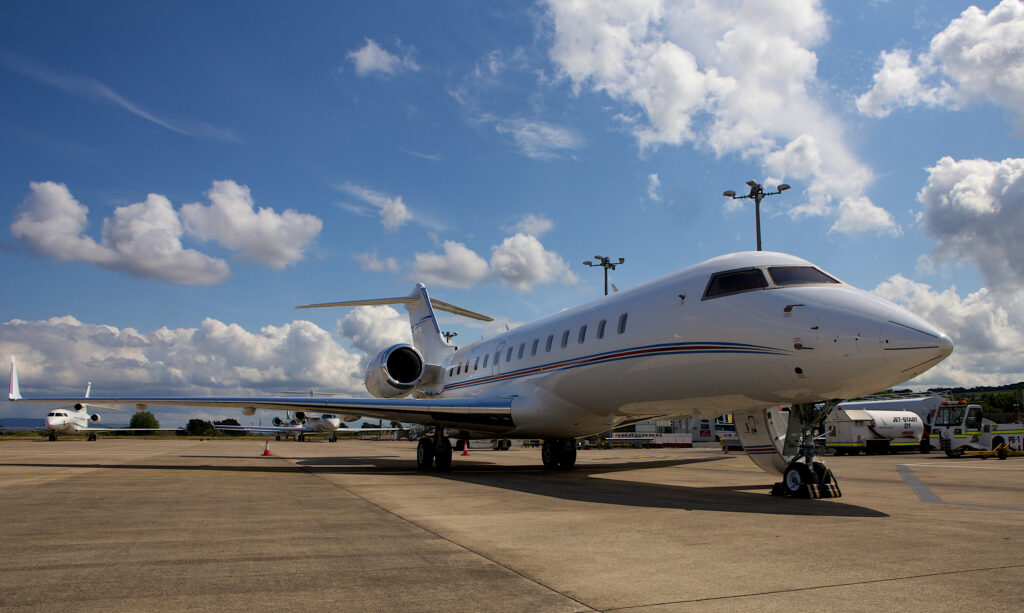 Our dedicated operations team at City of Derry Airport fully understand the needs of private & business aircraft users and offer the following services:
Handling
· Flight Planning & Weather Reports
· Apron Transfers
· Amelia Earhart Business Lounge
· Passenger & Baggage Screening (if required)
· Secure parking zone
· Refuelling (JetA1 and Avgas)
· Full Aircraft Support Services
· Clearance
· Out of hours on request & subject to availability
· Customs, Immigration & Special Branch
· Catering Services
· Meeting Facilities
· Hotel Arrangements at Corporate Rates
And much, much more ….
Please contact our dedicated Operations team on: +44 (0) 2871 810784
Profile
CoDA is conveniently located just 10 minutes from the city of Derry-Londonderry. Influential travel guide publisher Lonely Planet named Derry~Londonderry 4th in its top 10 cities to visit in 2013. Titled UK City of Culture for 2013, Derry-Londonderry has hosted a year packed with world class events, conferences and cultural experiences.
Corporate Aviation
City of Derry Airport (LDY EGAE) offers first class aircraft handling. Our dedicated team cater for all business jets up to and including "BBJ & 757". We have a range of facilities available for Corporate Aviation including parking (on or off the main ramp – Private aircraft up to 10T MTOW can be parked away from the busy terminal building with direct private transport for passengers).
Aircrafts arriving from outside the UK will go directly to Border Control, once clearance to UK is granted passenger transport will be waiting for onward journey.
Additional Services
CoDA's maintains excellent relationships with local catering providers offering a range of options to meet all needs, including high level cuisine for the VIP aircraft at very competitive rates. Chauffeur driven vehicle available on request and taxis for clients and crew. Exclusive corporate rates when booked through CoDA Aviation Centre.
If you are staying overnight we can recommend Hotels in the City or perhaps you would prefer to take up a round of Golf in one of the beautiful Golf and Country Clubs, let our Corporate Aviation Co-ordinators recommend some of our local attractions.
Chartering an Aircraft
CoDA would be delighted to assist with your plans, whether travelling for business or leisure, we work alongside Charter Brokers Air Charter Service in London and offer excellent flight deals. Flying from City of Derry Airport to thousands of destinations around the world at very competitive prices. For more details and competitive market prices please contact our dedicated Corporate Aviation Coordinators.
Fees & Charges
Click on the link below to download City of Derry Airports current Fees and Charges document. Please note, this document is under review, however, there are no planned changes to Private Aviation Fees and no major increases expected.
CoDA Corporate Aviation Centre accepts all major credit cards.
Contact Us
CoDA looks forward to discussing your handling request / requirements.
Please contact our dedicated Corporate Aviation team:
Email: corporate.aviation@cityofderryairport.com
Telephone: +44 (0) 28 7181 0784