City of Derry Airport catering concession is operated by Mount Charles Catering Ltd, one of Northern Ireland's leading catering companies.
We Make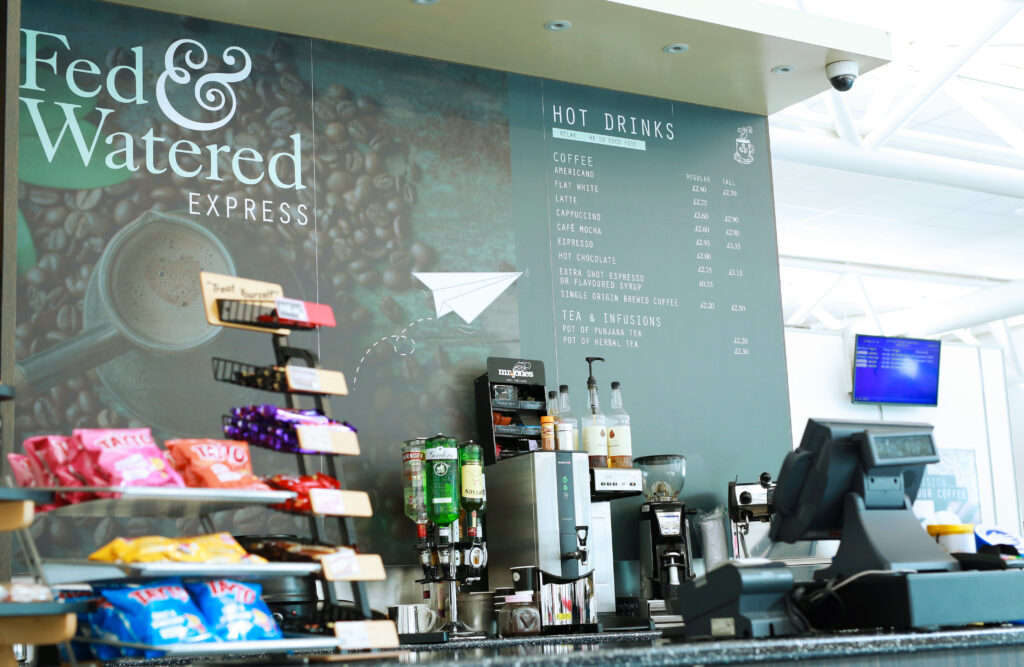 Whilst waiting in arrivals for your friends and family why not enjoy an excellent coffee in We Make, this is situated in the main concourse. Our café offers a wide selection of freshly-made sandwiches, as well as soft drinks, beers wines and spirits along with a range of coffee created by our trained baristas.
Fed & Watered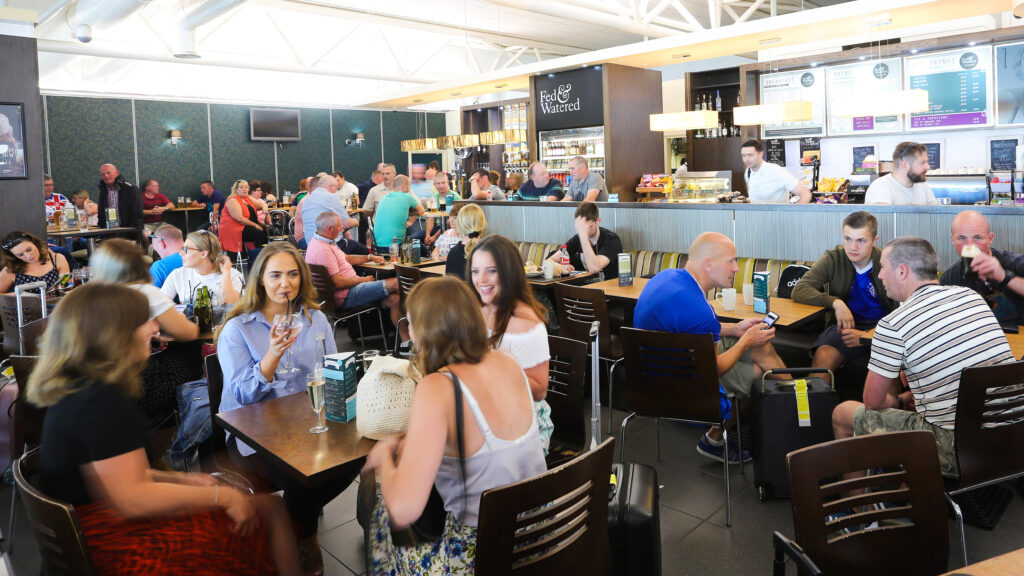 Sleek surroundings, traditional menus, local identity and excellent customer service. These are the corner stones of our traditional, relaxed and informal brand. We strongly believe in supporting our local fishermen, butchers, farmers and bakers. Each Fed and Watered sources local products, showcases regional cooking and celebrates the wonderful diversity found within our shores. The brand is perfectly suited to high volume footfalls with a wide range of grab and go products alongside our extensive menu of cooked to order breakfasts, mains and light bites. We have the perfect blend of service; those finding themselves having to eat on the move are equally as well catered for as those with an hour to unwind and enjoy our home cooking with a glass of red wine. Find us in the departure lounge at City of Derry Airport.
Download the Fed & Watered Menu.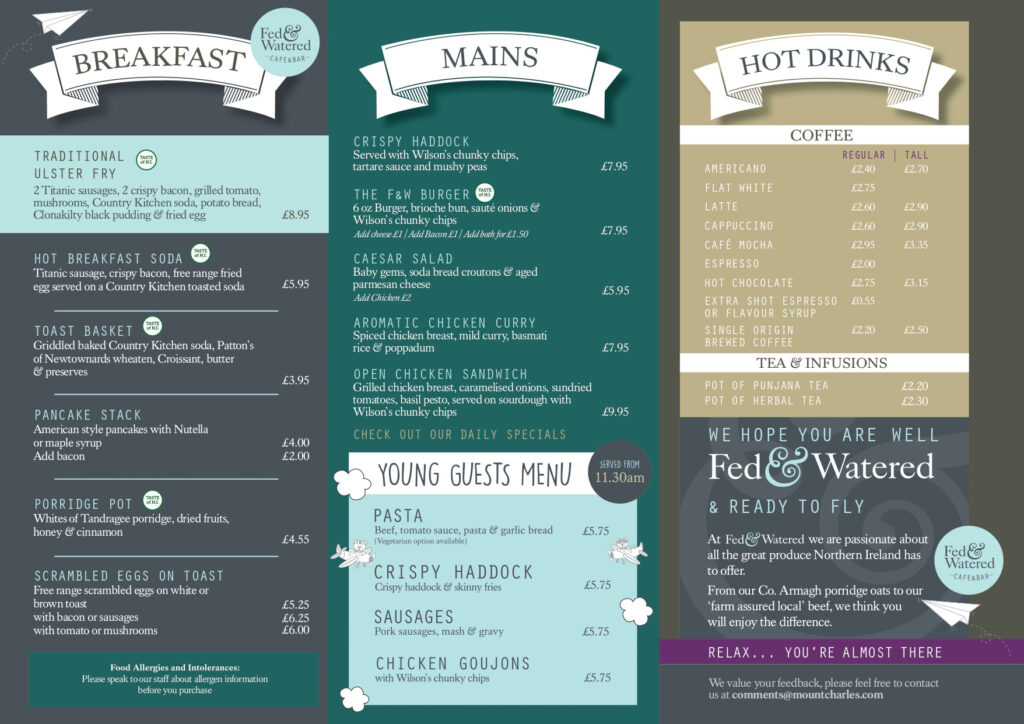 Special Offers available
Cupcake with Tea or regular coffee – £3.25
Soup and Toastie – £6.75
Soup and Panini – £7.25
Double up any spirit for an additional £2.00
Refreshing summer Daquiris £5.75
Excellent seasonal specials available throughout the year, our current spring/summer offers our guests the opportunity to try our exclusive dishes.
Exclusive to City of Derry Airport –Get your summer holiday off to a great start, "No queuing at the bar as we have table servers circulating the departure lounge ready to serve you".
Complimentary drinking water is available throughout the airport – please ask a member of our team for assistance.
We look forward to seeing you at City of Derry Airport soon.