City of Derry Airport has introduced a number of new health and safety measures over the last few weeks and months, in compliance with advice issued by the Public Health Agency, as the fight against COVID-19 continues.
We will continue to update, and introduce new methods where required, as our health and safety measures are reviewed on a daily basis to protect the well-being of our passengers, and our airport and airline staff, which remains our number one priority at all times.
Face Coverings
We kindly ask that Face Coverings are worn at all times in the Terminal Building.
Children under the age of 11 will not be asked to wear face coverings and passengers who have a valid medical reason for not wearing a face covering will also be exempt.
Our team provide additional Face Coverings to all passengers travelling at our Departure Gate, on behalf of Loganair, to protect the well-being of passengers on board their flight and safe onward travel.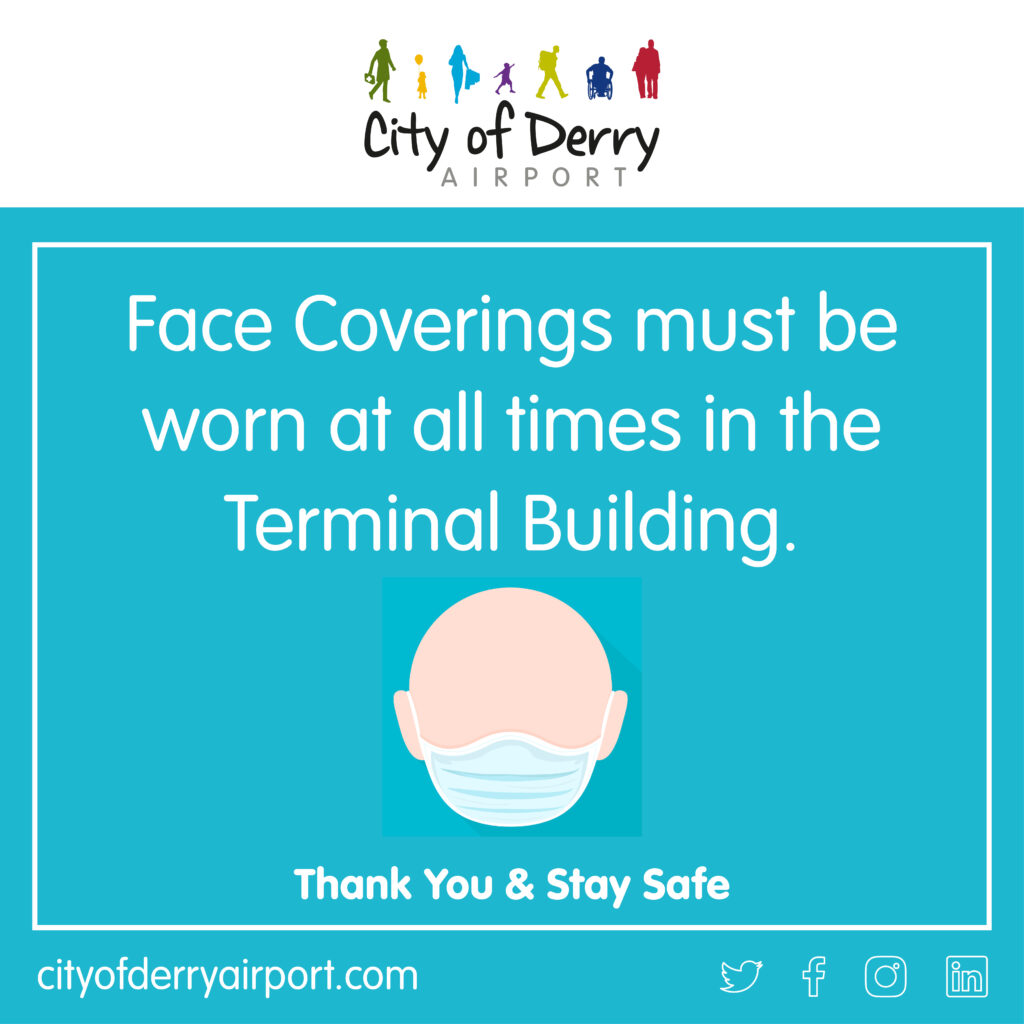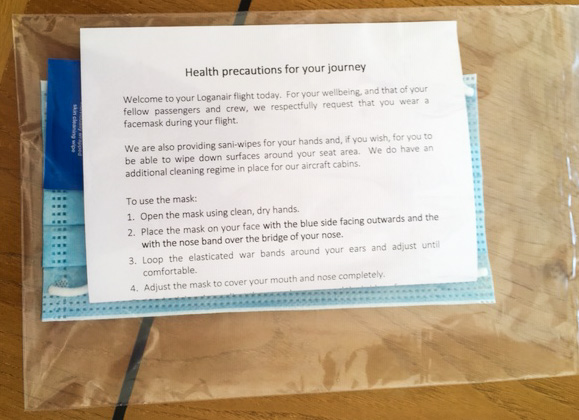 Temperature Scanning
As an additional measure to safeguard all persons using City of Derry Airport, we have introduced Temperature Scanning. The thermal scanning equipment, supplied by manufacturer Hikvision, will be in use from 12th June 2020 and every person will be scanned for a temperature as they enter the Terminal Building.
The vast majority of people will pass through the airport seamlessly; anyone who registers a temperature of 38 degrees Celsius and above will be asked to step aside for a secondary cross check using a handheld contactless thermometer to verify their temperature for a second time. If confirmed, any person with a temperature reading of 38 or above will be advised to seek medical advice before onward travel.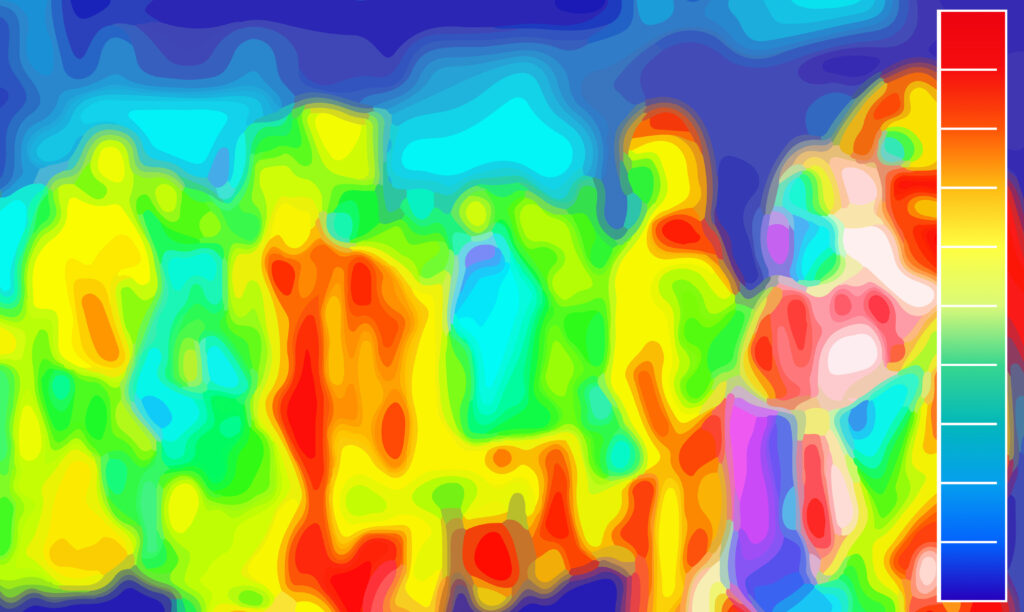 Perspex Screens at Communication Points
Perpex screens are in place at our Customer Service, Check-in, Security and Arrivals areas at the key points where passengers and staff are communicating.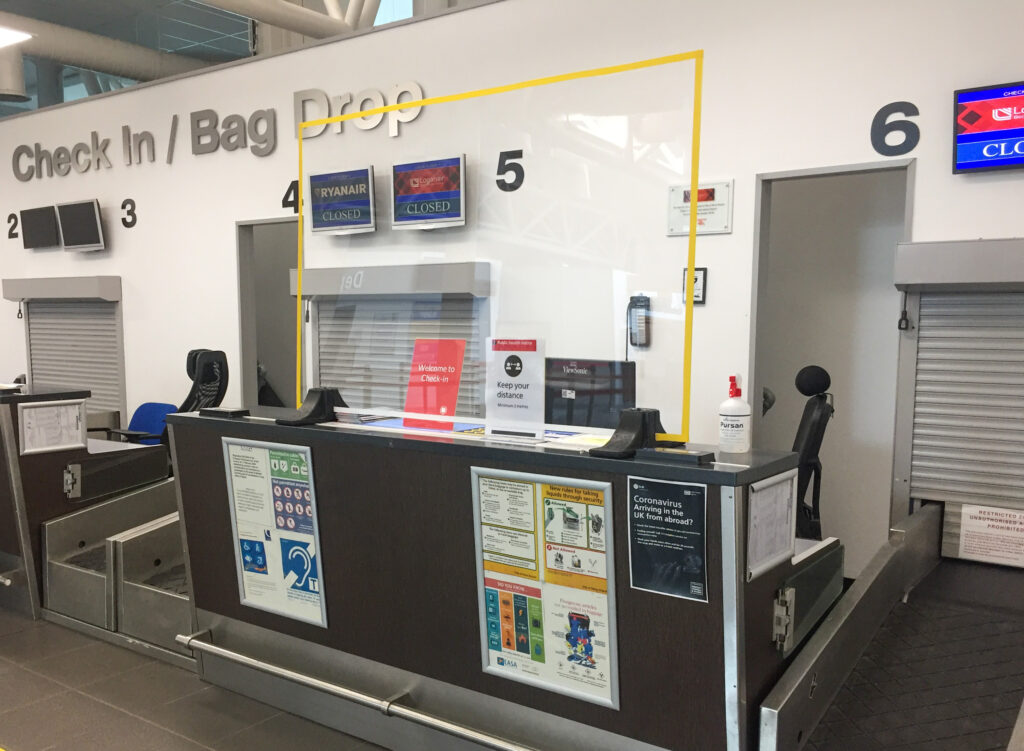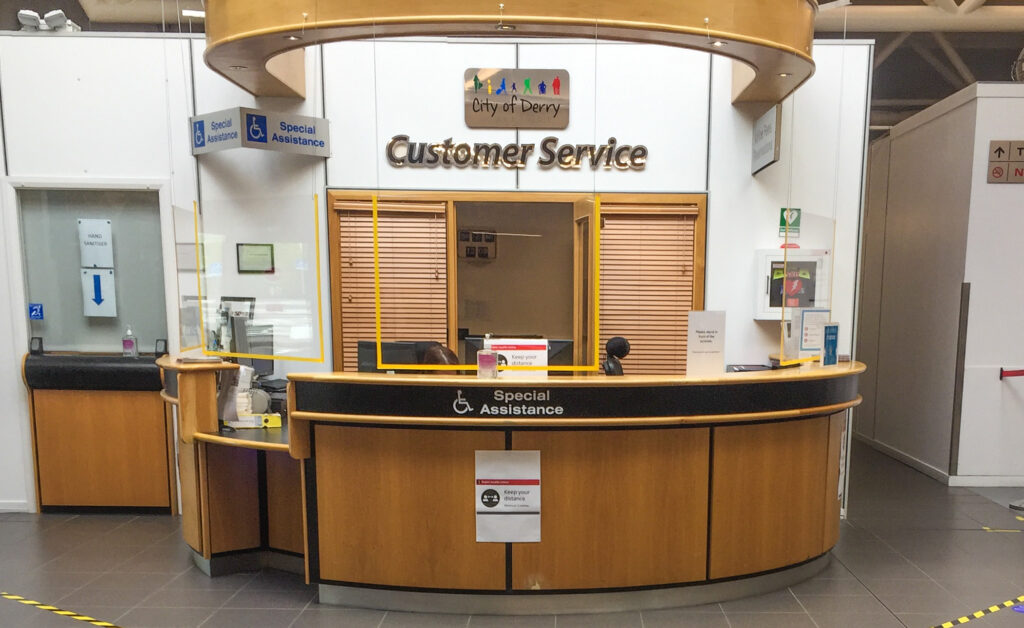 Designated Two Metre Floor Markings at Queuing Zones
Floor markings indicating where passengers can safely stand two metres apart are in place at all queuing zones within the terminal building. This includes our Customer Service, Check-in, Security, Departure Gate and Arrivals areas.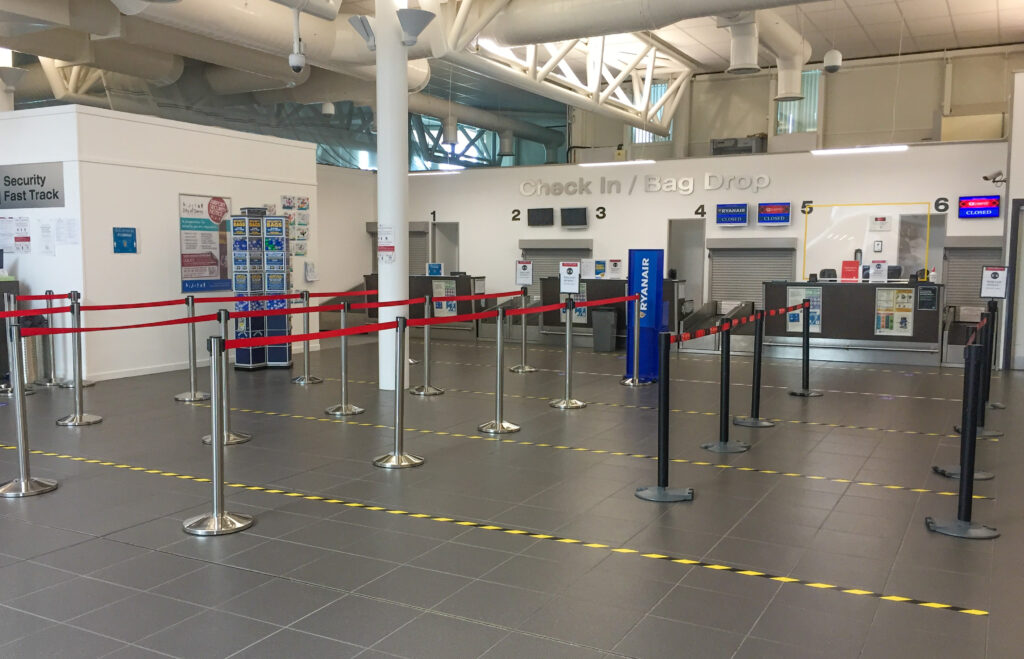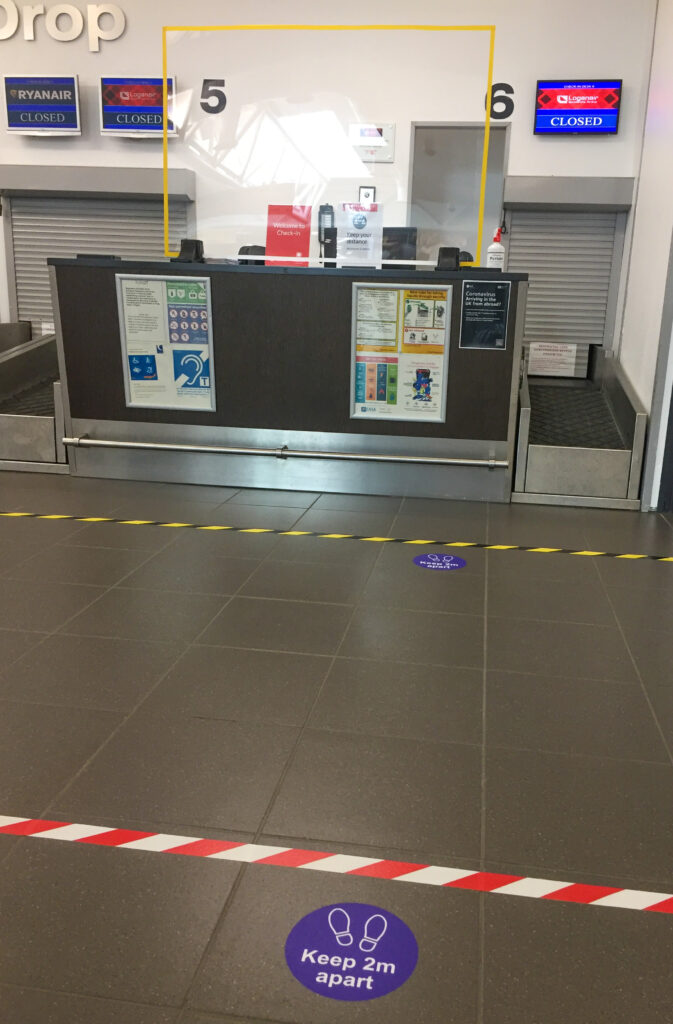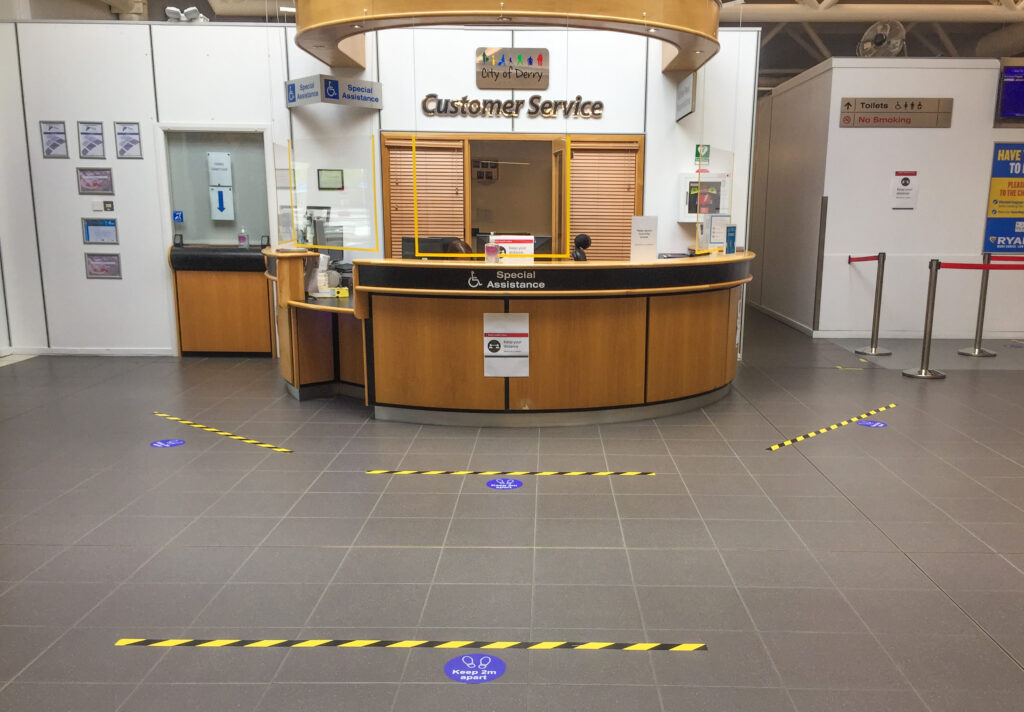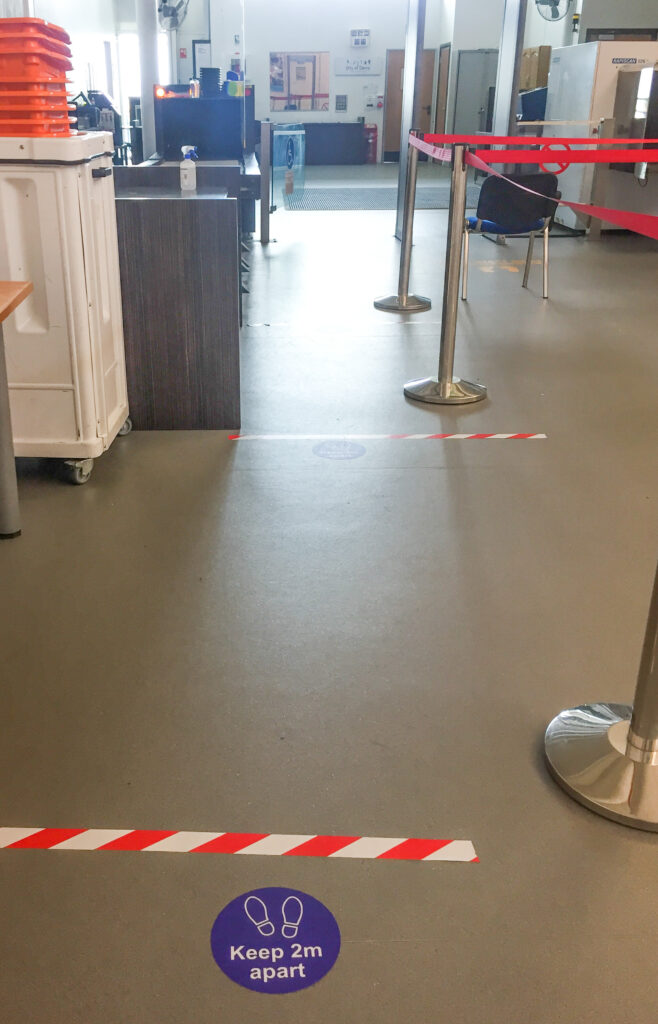 Touchless Sanitising Stations
Sensored stations, which are double-sided, are located throughout the terminal building. These stands dispense sanitiser for passengers and staff to use freely without having to touch or press anything.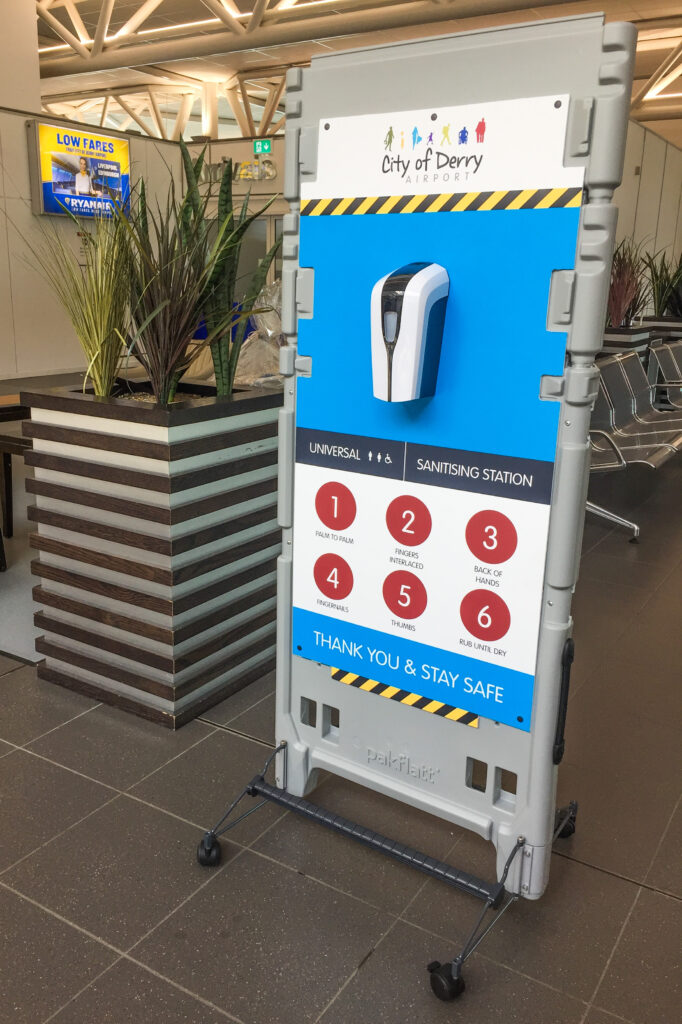 PPE for Airport Staff
Our frontline Customer Service, Check-in and Security teams are adorned with face shields to protect them and the safety and well-being of passengers travelling through the airport.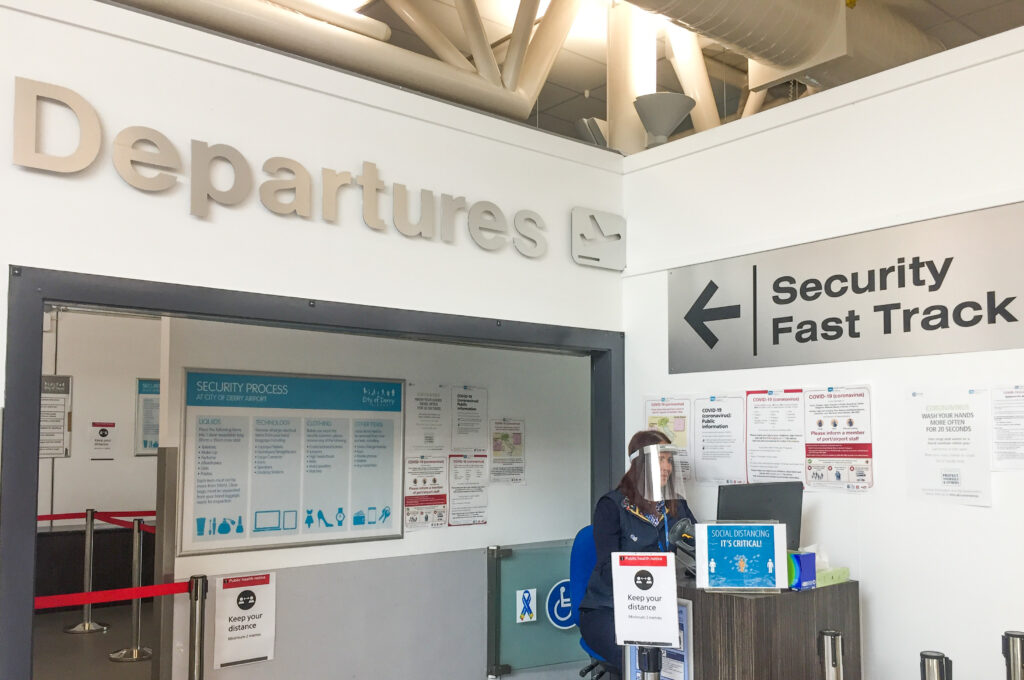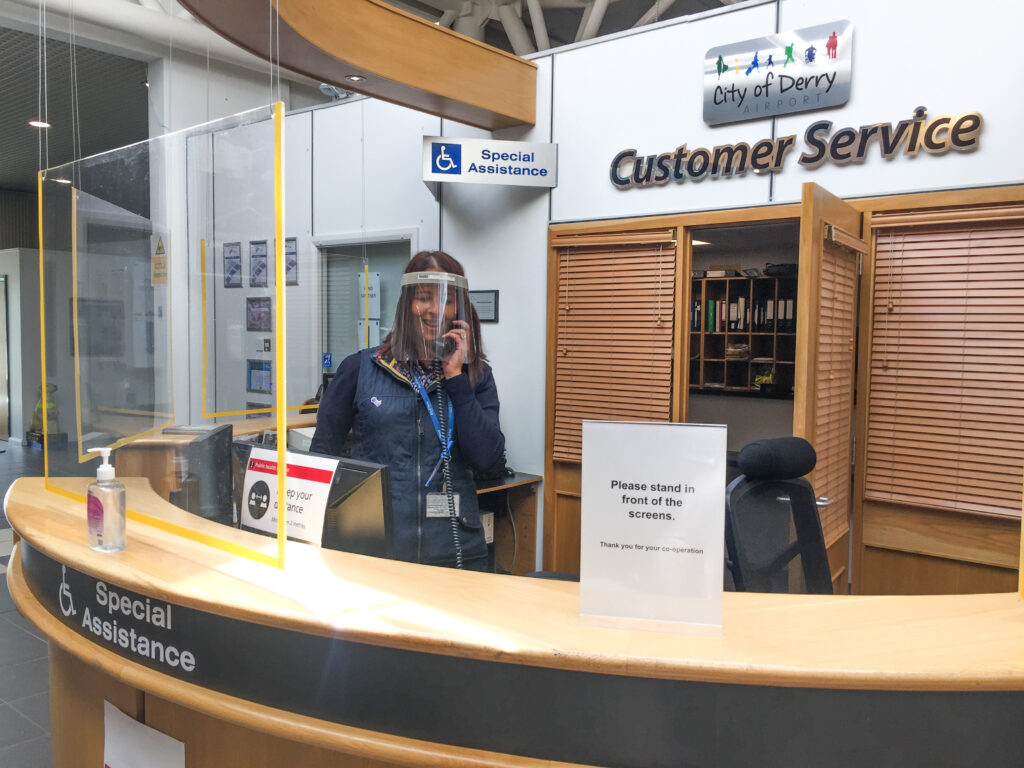 Filtering System for Arriving Passengers
Arriving passengers are filtered into two zones as they enter the terminal building – those who need to visit Baggage Reclaim are filtered to the left where they orderly queue at designated markings two metres apart, and those who have no checked baggage to claim are filtered to the right where they orderly pass through to the main arrivals hall and exit.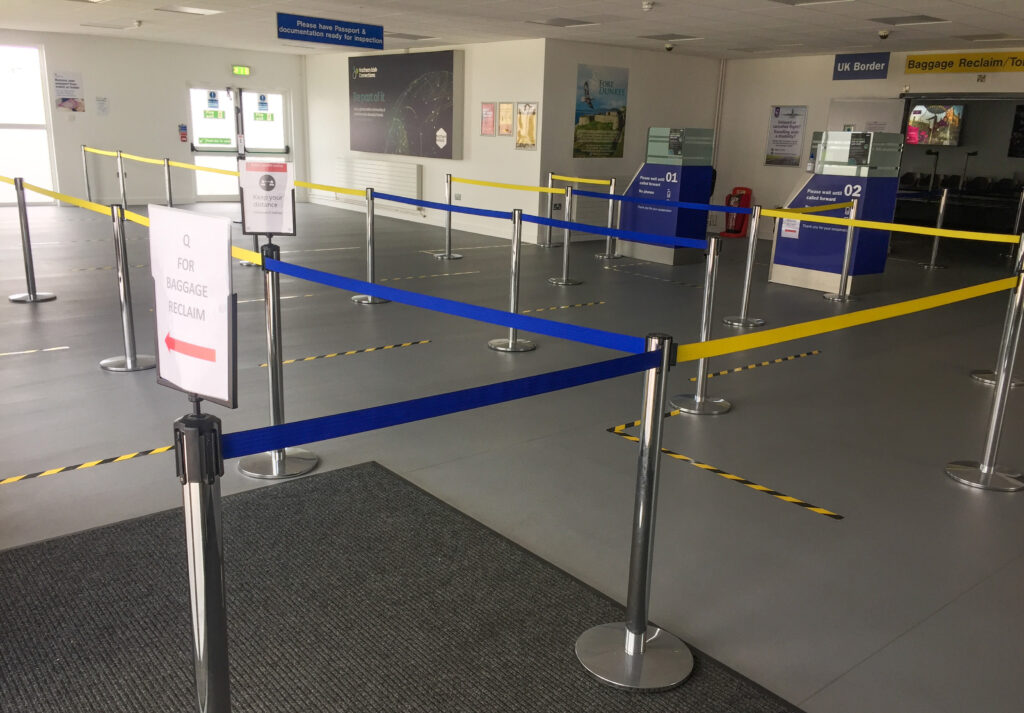 Signage on COVID-19 Guidance
Signage providing help and support on COVID-19 and travelling through the airport is clearly displayed in all customer zones and private staff areas.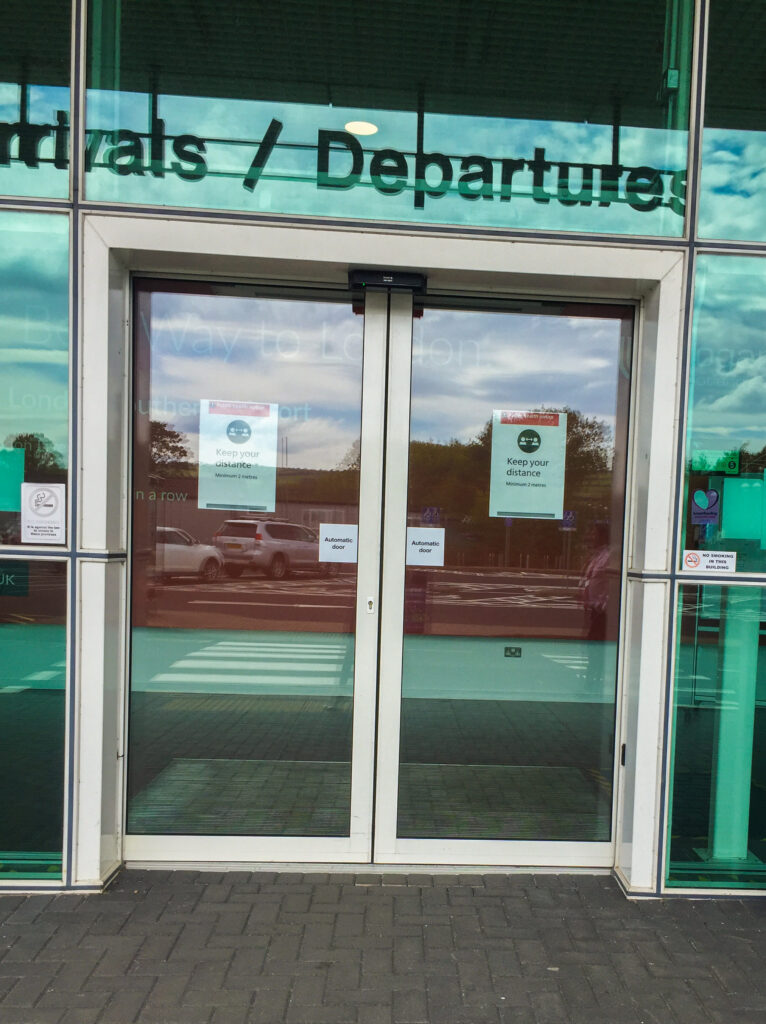 We would like to thank our passengers, and all our airport and airline staff, for their support and adherence to these new health and safety measures at this unprecedented time.