North West High Flyer Taking Off from City of Derry Airport with Flybmi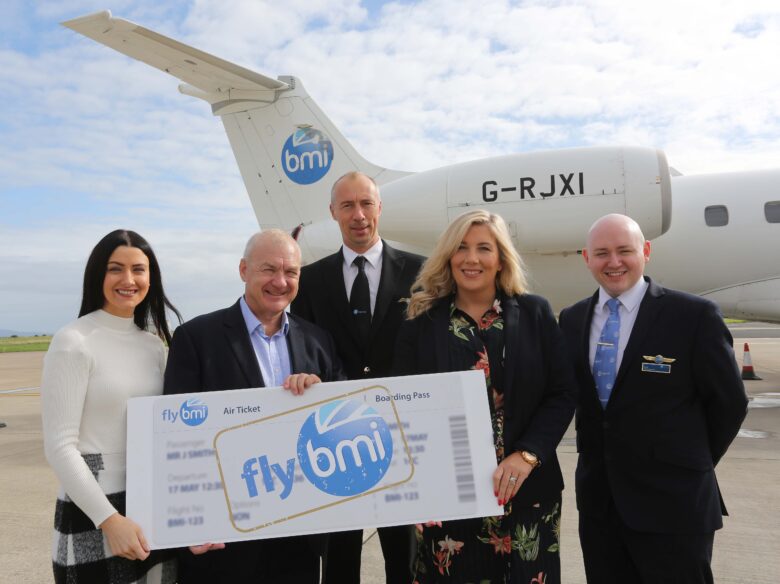 Flybmi and City of Derry Airport are delighted to be supporting local excellence in the travel trade.  Mrs Emma McHugh, Manager of Letterkenny based travel agent, Atlantic Travel, has been selected as a finalist for "Travel Agency Manager of the Year" award at the Travel Trade Gazette (TTG) award ceremony being held at London's Savoy Hotel on September 17th, 2018.
Airport Manager, Charlene Shongo stated: "A huge congratulations to Mrs McHugh at being shortlisted in the very prestigious TTG awards in London in the category of Travel Agency Manager of the Year.  The entire airport team wishes Emma the very best of luck and we look forward to welcoming Emma to City of Derry Airport in advance of her Flybmi flight to London Stansted ahead of the awards ceremony.
Emma expressed her delight at the nomination: "I'm absolutely over the moon to be considered for the Travel Agency Manager of the Year Award. I have a fantastic team at Atlantic Travel and I'm so proud of what we have achieved over the last few years as the business is going from strength to strength. A sincere thanks to Flybmi and City of Derry Airport for their wonderful support".
Colin Gracey, Business Development Manager at Flybmi, concluded: "Flybmi welcomes Emma on board and commends her excellent choice to fly local from City of Derry Airport connecting the people of the North West direct to London & beyond".
"Flybmi offer a double daily service from City of Derry Airport to London (Stansted) with fares from £99 return including 23kg hold luggage, with complimentary drinks/beverage/snacks onboard."
For further information and advanced bookings now open for Summer 2019 please visit Flybmi or your local travel agent.