Airport Facilities
Find out what's available at the airport when you arrive.
ATC
Runway
 
Length
Width
Surface
Instrument
08/26 with runway
lights
1967m
45m
Asphalt
Yes
Corporate Handling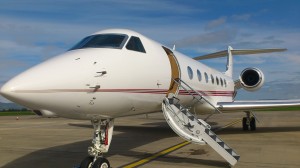 Our Operations team at City of Derry Airport fully understand the needs of private & business aircraft users and offer the following services:
HANDLING:
· Flight Planning & Weather Reports
· Apron Transfers
· Amelia Earhart Business Lounge
· Passenger & Baggage Screening (if required)
· Secure parking zone
· Refuelling (JetA1 and Avgas)
· Full Aircraft Support Services
· Clearance
· Out of hours on request & subject to availability
· Customs, Immigration & Special Branch
· Catering Services
· Meeting Facilities
· Hotel Arrangements at Corporate Rates
And much, much more ….
Please contact our dedicated Operations team on: 0044 (0)2871 810 734 (ext 250).
General Aviation
City of Derry Airport welcomes all general aviation to the airport, we offer:
Flight briefing facilities
Refueling of aircraft – Avgas/JetA1 at competitive prices
Secure parking zones
Airfield Information
Competitive Fees & charges
Directions and Proximity
Useful Websites