Damien Tierney

Airport Director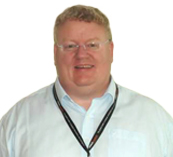 Damien Tierney was appointed to the position of Airport Manager in October 2009 after serving in various positions at City of Derry Airport since 1990. A MBA qualified manager, Damien has twenty years experience in the aviation industry.
In 1995 he became the airport's Executive Officer with responsibility for all landside airport activities including administration, finance, marketing and all terminal services. In 2007 he became Commercial Manager with responsibility for all commercial activity and route development.
Julian Benbow

Operations Director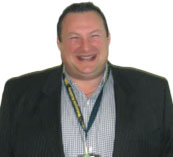 With more than 18 years of airport operations experience, Julian has been primarily responsible for delivery of the airports safety improvement works programme which has seen the development of a new aircraft parking apron and associated facilities and procedures. Julian has also developed the aerodromes Safety Management System (SMS) which is primarily designed to meet all requirements of a growing airport operation.
In addition to the airfield activities Julian has recently overseen all of the terminal related development projects including a new international arrivals hall, departure lounge facilities, central search area and customer services desk.
Julian's vision for CoDA is to provide effective, efficient regional air transportation services in collaboration with all of the airport's partners, including the airlines, Civil Aviation Authority, concessionaires and all airport tenants.
Michael Edwards

Air Traffic Services Manager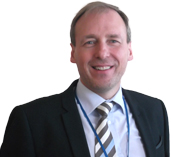 Michael Edwards started his aviation career as a Flying Instructor having qualified as a pilot at City of Derry Airport, then named Eglinton Airport. In 1989 Michael returned to City of Derry Airport, working as an Air Traffic Control Officer and subsequently Operations Manager. Michael was appointed as Air Traffic Services Manager in 2007.
Frances Wilson

Finance Manager and Company Secretary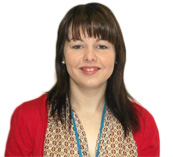 Frances Wilson is a member of the Institute of Chartered Accountants of Ireland, with over five years experience in both accountancy practice and industry. She joined the team at CODA (Operations) Limited in 2008 on secondment from Pricewaterhouse Coopers and was appointed Finance and Administration Manager in December 2010. In June 2011, Frances took on the role of Company Secretary. Frances provides senior management and board of directors with financial and business information required to drive the company and manage its efficiencies.
Directors
Mr. Roy Devine – Chairman
Mr. Paul Byrne
Mr. Albert Harrison
Cllr Gerard Diver
Cllr Joseph Miller
Cllr Eric McGinley
Mr. Damien Tierney
Mr. Joe Campbell
Ms. Sharon O Connor